Some things that are going on 'round here
DRACO

Moderator
Posts: 4527
Karma: 1
Thank you received: 256
DRACO replied the topic: Re:Some things that are going on 'round here
i agree with Big Ken.... silicon does not bind well with flexiglass....
however, you can make remedy for it by putting angle bar reinforcement
among all corners (top to bottom) to put bowing out under check... the
only set back is the reinforcement becomes very visible while viewing the
fish inside the tank (angle bar can be aluminum, plastic, or metal using silicon
as adhesive )
2 years 11 months ago
#404243
Please Log in to join the conversation.
benmcfadden

Moderator
Loose Lips Sink Ships
Posts: 12897
Thank you received: 878
3xzsucof

Topic Author

Fresh Boarder
Posts: 29
Thank you received: 1
3xzsucof replied the topic: Re:Some things that are going on 'round here
Here's an update on crab tank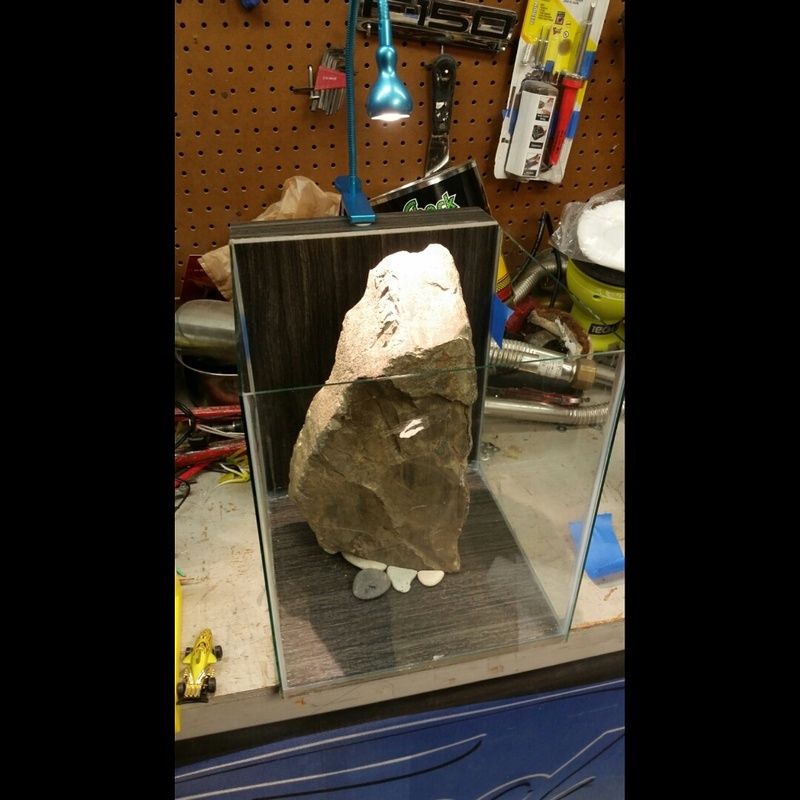 like was stated silicone won't stick well to plexiglass, it did until I turned the heater on guess it grows faster than silicone when heated or cooled.
So we bought some glass panels and came up with this!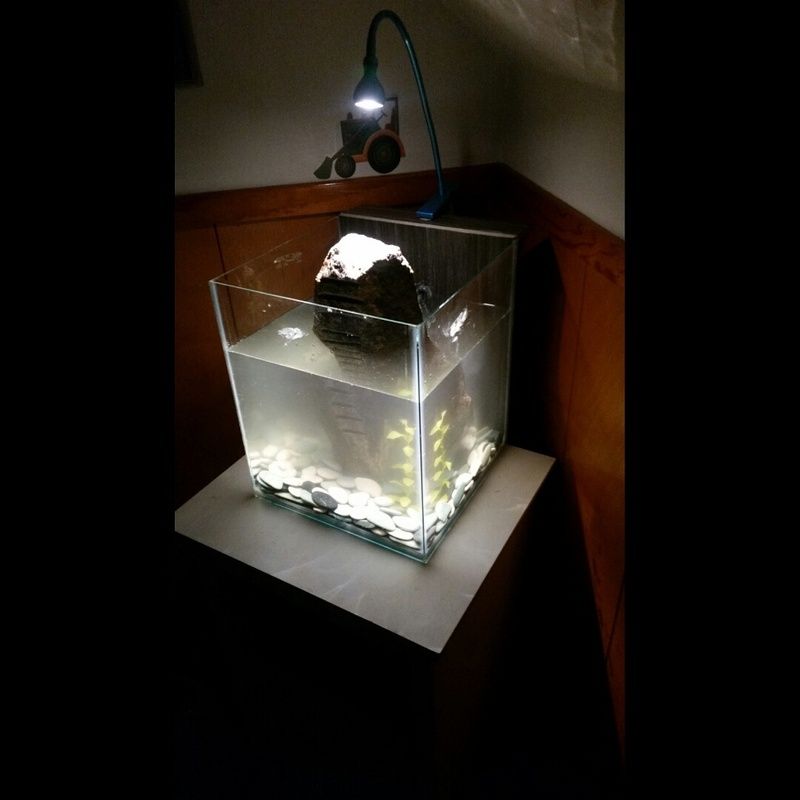 Waiting to complete the cycle and for stocking, this weekend.
BTW it has an internal filter, heater, and air stone that some one gave me, all plumbed in through a hole drilled in the back behind the rock.
Only thing I bought was the glass and the light total price was $19.
2 years 10 months ago
#405599
Last Edit: 2 years 10 months ago by
3xzsucof
.
Please Log in to join the conversation.
Moderators:
Big-Ken
,
DRACO
Time to create page: 0.078 seconds