DIY tank height/extension for floating plants
pepetj

Topic Author

Senior Boarder
Posts: 306
Karma: 1
Thank you received: 0
pepetj replied the topic: Re:DIY tank height/extension for floating plants
Not the best pic but you get the idea (I had three stitches in my index left hand finger due a stupid cut while DIY lighting upgrade last night, I cut myself with a sharp blade). So for now this is the best I can do as I'm doing homework for two modules of my master in neuroscience (a bit behind schedule, as usual).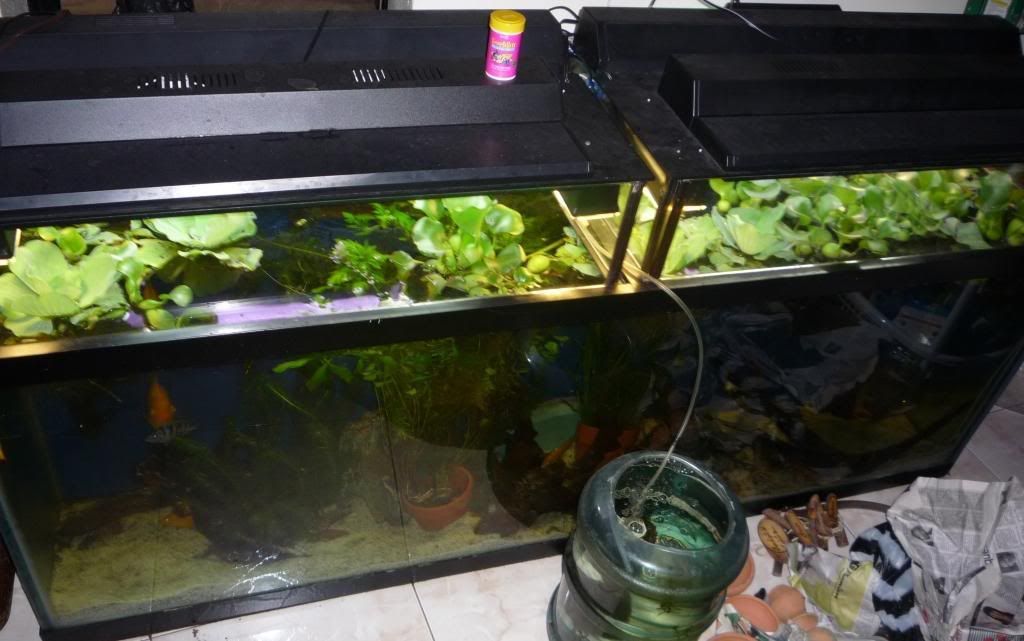 Still a work in progress but getting there!
Pepe
Santo Domingo
---
Tank #4: Heavily Planted 121UKgal.
2 paired-off Tiger Oscars 13\" ea. + 2 paired-off Angelfish 4.5\" ea. + 2 pairs of paired-off Convicts 4\" ea. + 17 Silver Dollars 2.5-3\" ea. + 6 Kenyi 4 to 5\" ea.
9 years 3 weeks ago
#21313
Please Log in to join the conversation.
Necromancer4

Platinum Boarder
Parachromis...accept no substitute
Posts: 5091
Karma: 14
Thank you received: 78
Necromancer4 replied the topic: Re:DIY tank height/extension for floating plants
looks awesome pepe. now that your finally finished with your tank.......do your homework
---
Warning

..I will offend you at some point!!!


my goal is simple a complete understanding of the universe, why it is as it is and why it exists at all
9 years 3 weeks ago
#21326
Last Edit: 9 years 3 weeks ago by
Necromancer4
.
Please Log in to join the conversation.
Moderators:
Big-Ken
,
DRACO
Time to create page: 0.121 seconds