Planning a 180G DIY stand
Toady

Topic Author

Fresh Boarder
Posts: 11
Thank you received: 0
Toady created the topic: Planning a 180G DIY stand
In the next few months I'm planning on making a new stand for Boscar's 6x2x2 tank, the current stand is too tall and you need a ladder to clean it. I'm planning on basing it off the 'GARF' plans which I've made 3 stands from and add extra support at the four corners. All made from 4x2 (90x45mm) MGP10 structural pine.
These are some pictures of the first stand that I made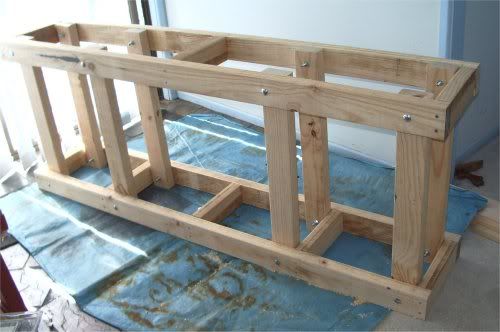 Upside down to show the 5 top supports and 3 bottom supports.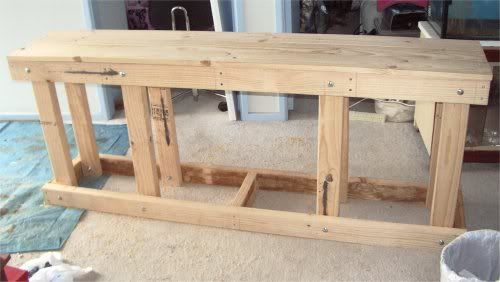 With 19mm pine top on it. The legs were bolted and glued into place but with this larger stand I'm planning on just using lots of wood screws and glue.
In the almost 4 years since it was made it hasn't shifted any (and now has a 3 foot long eel living in it)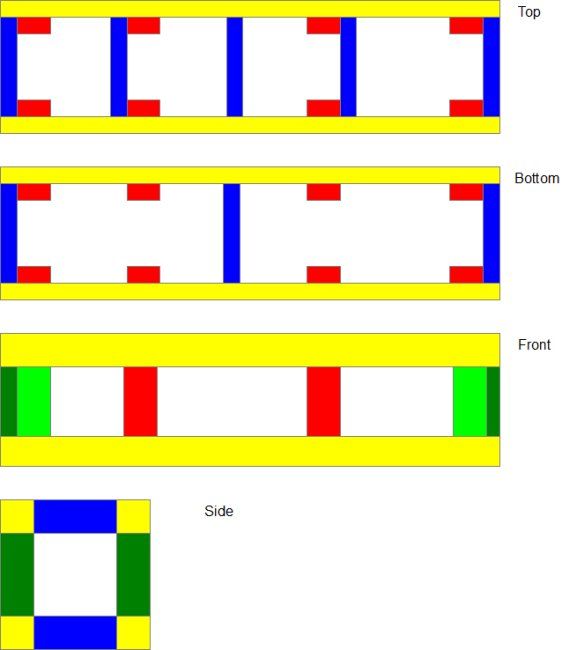 This is a very basic idea of the new stand, with the added corner supports (in light and dark green) which will be screwed to the corner legs. And it will be skinned in plywood with a few doors at the front. The stand will be made 24 high, so I can reach over and clean the back.
A few quick questions for all, does it matter which way the legs are put on? The original plan had the legs with the 45mm section facing the front but as you can see I've put the 90mm edge to the front and attached it to the outward frame at top and bottom (there's no bottom supports to screw them to). And what does everyone else use between the top of the stand and the tank, the white foam that I used on that one was quite expensive for what it was.
Is there anything else I should know or worry about before I go out and buy the timber?
4 years 11 months ago
#324466
Please Log in to join the conversation.
JasonR

Platinum Boarder
Hey man...Got a light?
Posts: 8643
Thank you received: 452
Moderators:
Big-Ken
,
DRACO
Time to create page: 0.100 seconds