DIY Sponge filter
Morosith

Topic Author

Fresh Boarder
Posts: 36
Thank you received: 4
Morosith created the topic: DIY Sponge filter
Definitely nothing too special but I thought I'd share my DIY sponge filter I made today. I plan on making one more so that I will have two filtering my angelfish fry tank.
I made this filter mostly with things I had lying around the house. I bought the sponge at Walmart and was sure to check to make sure it didn't contain anything harmful to my fish, and for tubing I used some powerhead risers I had lying underneath my 200 gallon that just never got used.
My other thing I had lying underneath my 200g was this bad boy. I know this air pump is beyond over kill for a couple of sponge filters, but in the early part of my 10 years of fish keeping I thought bubble wands were cool, so I've had this sitting around for about 6-7 years now.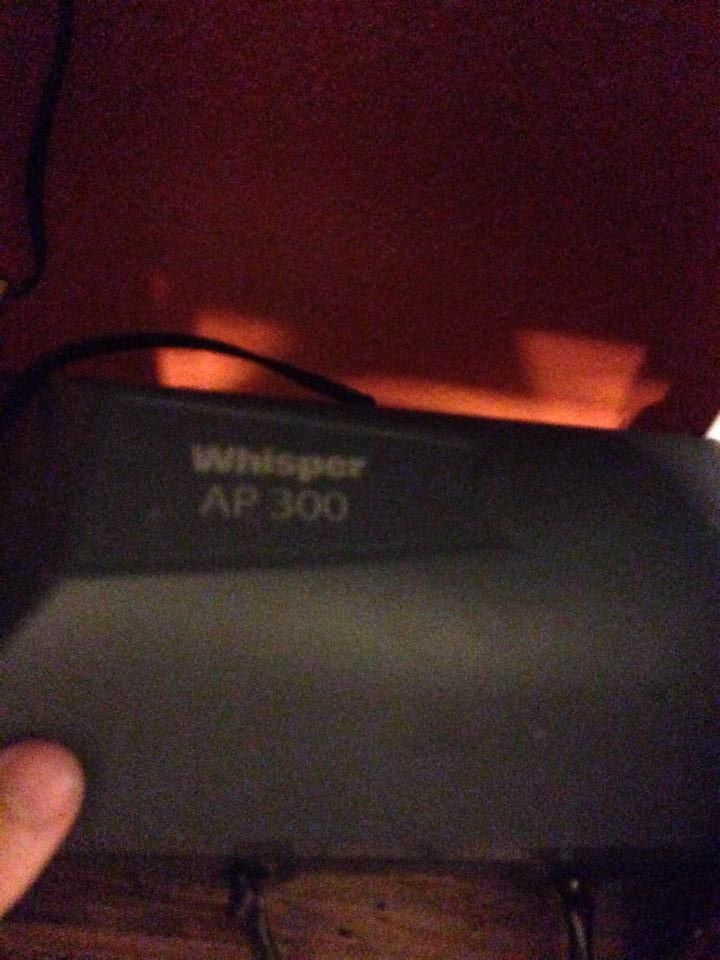 The first thing I did was clear a hole for my powerhead riser pipe by using a combination of scissors and my hands. I made the hole to where it fit pretty tightly around the pipe and about half the sponge's depth.
My next step was to drill holes in the bottom end of my pipe, Sorry for my crappy picture I just couldn't get a clear one of this.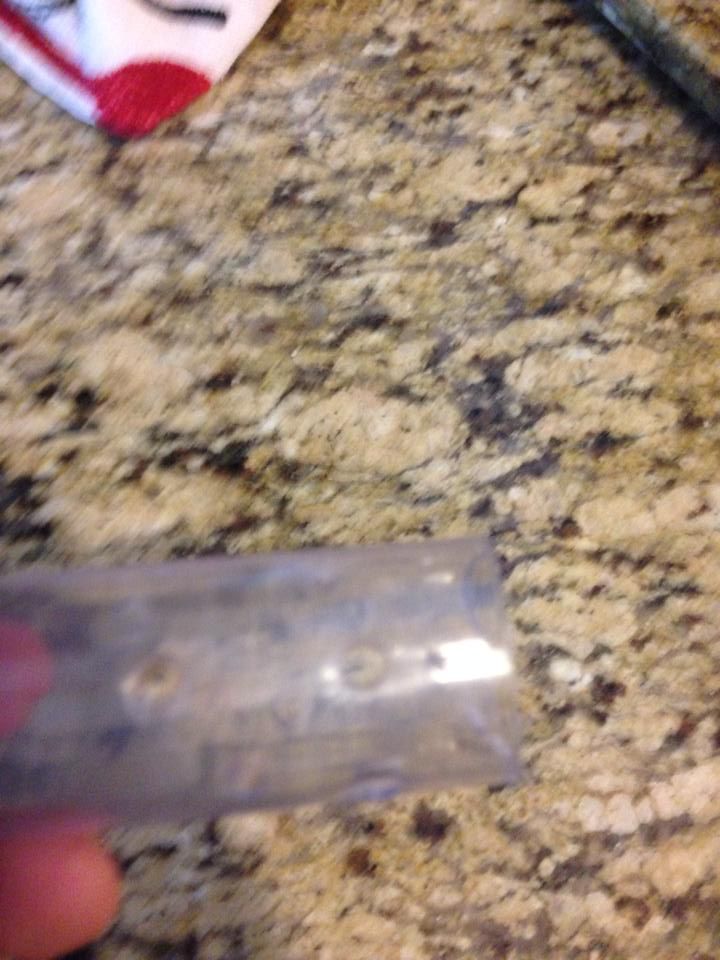 I ran my tubing through the pipe, and attached the air stone to it and placed the air stone in the center of the sponge to where it looked like this (notice my Oscars in the reflection
)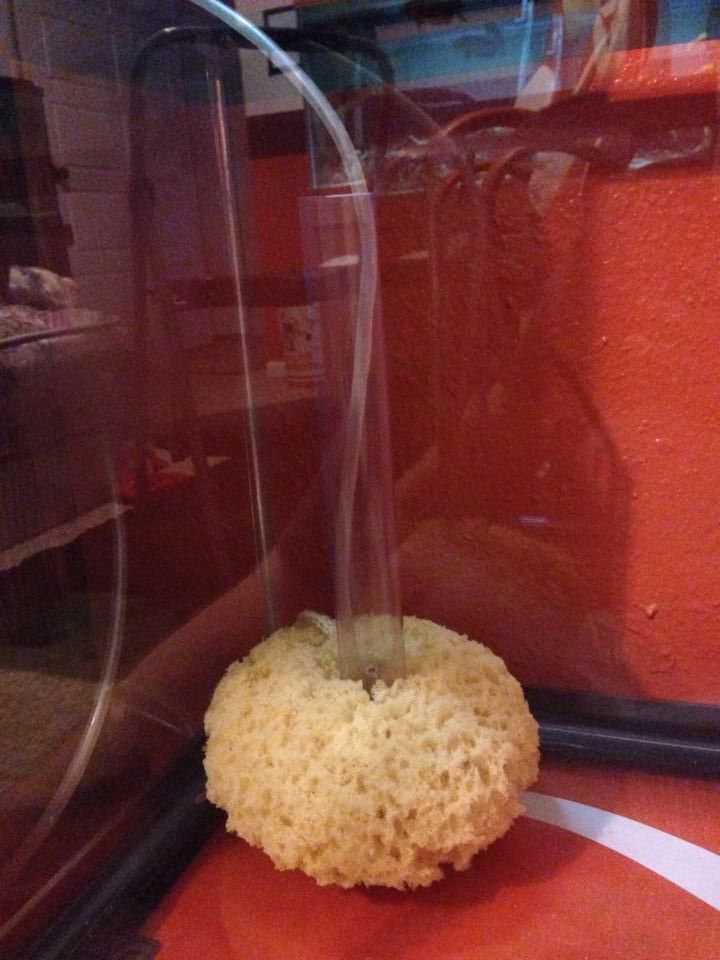 And then I got the air pump turned on and it looks like this! (There's an extra air stone in the sponge because I was having trouble getting it to stay completely down)
Anyway, I know it's not the most appealing look for a filter but it basically only cost me a $2 sponge. If I missed any steps in this DIY please fill free to correct me this was my first time to ever do this. Thanks guys!
3 years 7 months ago
#382910
Last Edit: 3 years 7 months ago by
Morosith
.
The following user(s) said Thank You:
JamJar
Please Log in to join the conversation.
JamJar

Junior Boarder
Posts: 57
Thank you received: 3
benmcfadden

Moderator
Loose Lips Sink Ships
Posts: 12897
Thank you received: 878
benmcfadden

Moderator
Loose Lips Sink Ships
Posts: 12897
Thank you received: 878
Moderators:
Big-Ken
,
DRACO
Time to create page: 0.106 seconds