Any ideas?
theniceguy9112

Topic Author

Expert Boarder
Posts: 949
Thank you received: 55
theniceguy9112 created the topic: Any ideas?
So i recently took the gravel out of my aquarium and replaced it with sand that I got at Lowes. Figured that sand from a sandbox works just as well as the aquarium stuff for no where near the cost. Tank looks awesome, but I feel that it needs something else. Any ideas or pictures that you guys can post to help me with my dilema. I'll post pictures of my before and after photos.
Side note: My baby oscar Joey is healing very very nicely after his attack. His fins are repairing nicely and most of his scales are back.
Before: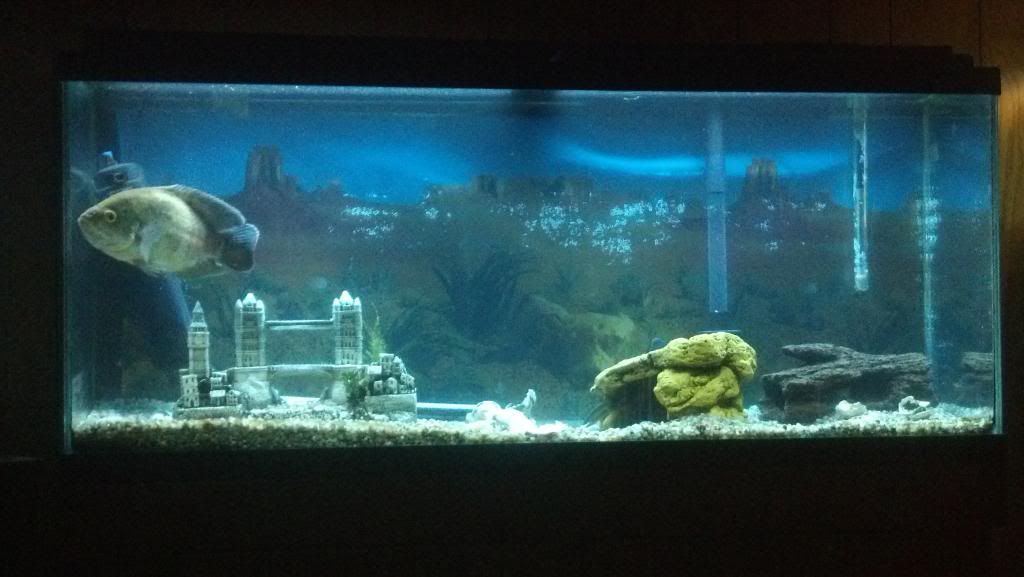 After: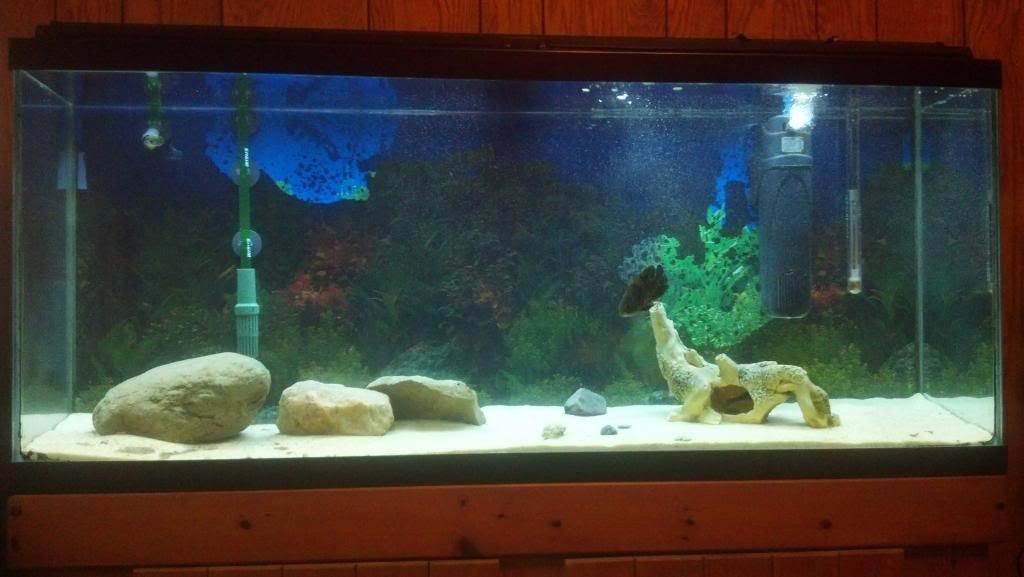 5 years 1 month ago
#295866
Please Log in to join the conversation.
2Tigers

Junior Boarder
Posts: 143
Thank you received: 10
tehmole

Platinum Boarder
Posts: 3605
Thank you received: 163
Rocksor

Platinum Boarder
Posts: 11056
Thank you received: 877
ehall67

Platinum Boarder
Ohio Cichlid Association Chairmen
Posts: 15869
Thank you received: 439
ehall67

Platinum Boarder
Ohio Cichlid Association Chairmen
Posts: 15869
Thank you received: 439
Rocksor

Platinum Boarder
Posts: 11056
Thank you received: 877
Moderators:
Big-Ken
,
DRACO
Time to create page: 0.113 seconds