JAGS in the wild
DRACO

Topic Author

Moderator
Posts: 4527
Karma: 1
Thank you received: 256
DRACO created the topic: JAGS in the wild
i just want to share this to show how irresponsible fish keeper could ruin the balance of local ecology.
no pun intended to jags keepers but our lake seems to be full of jags.
last sunday, i bought live tilapia for grilling... after hitting the head before cleaning,
i noticed one big fish with different markings. after checking, i realized i just hit the head of a jag...
i can only imagine how many jags are there in our Taal Lake, Taal, Batangas.
in the pet shop, this size could command a whopping US$22.75 but i just got it at us$0.68 /pc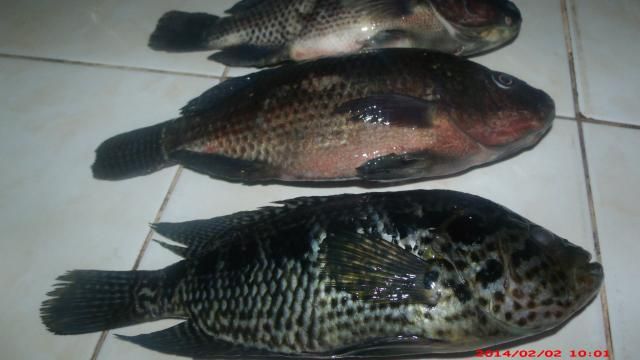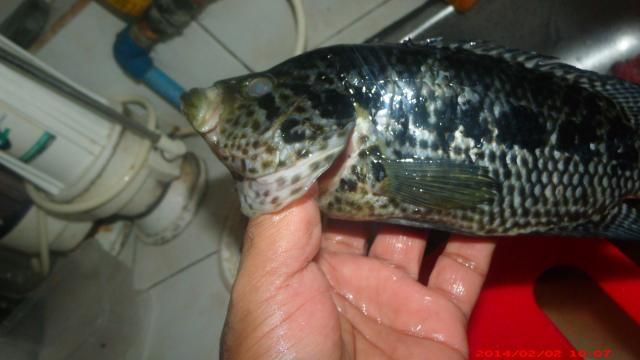 4 years 3 weeks ago
#370349
Please Log in to join the conversation.
face mcshooty

Senior Boarder
Posts: 466
Thank you received: 40
DRACO

Topic Author

Moderator
Posts: 4527
Karma: 1
Thank you received: 256
DRACO replied the topic: JAGS in the wild
face mcshooty wrote: did you eat it ? did it taste good ?
what do you think? will i waste the meaty fish available?
yes of course, i grilled it and it taste good...meaty!
but i found out jag had spike at the edges of the gills... and had a sharp teeth,,,
sharper that the teeth of an oscar or flowerhorn..
4 years 3 weeks ago
#370365
Please Log in to join the conversation.
ehall67

Platinum Boarder
Ohio Cichlid Association Chairmen
Posts: 15869
Thank you received: 439
ehall67

Platinum Boarder
Ohio Cichlid Association Chairmen
Posts: 15869
Thank you received: 439
Moderators:
Big-Ken
,
DRACO
Time to create page: 0.113 seconds