Pearl Cichlid
ashleyk

Topic Author

Fresh Boarder
Posts: 44
Thank you received: 0
ashleyk created the topic: Pearl Cichlid
5-6" 10mo. old pearl cichlid, Pig
When I started my tank I knew I wanted an oscar, that was the easy part. The question was what else do I put with the oscar? I have a 125G so there were a few combinations I considered, and I was going to get a severum, but I saw the pearls for sale when I was buying the oscar and I would have to special order the severum, so I got the pearl aka geophagus brasiliensis.
I am so happy I got this guy! So much personality and action, not to mention the colors! He's not afraid to compete for his share of food and is constantly sifting through the sand looking for goodies, thats why we call him Pig!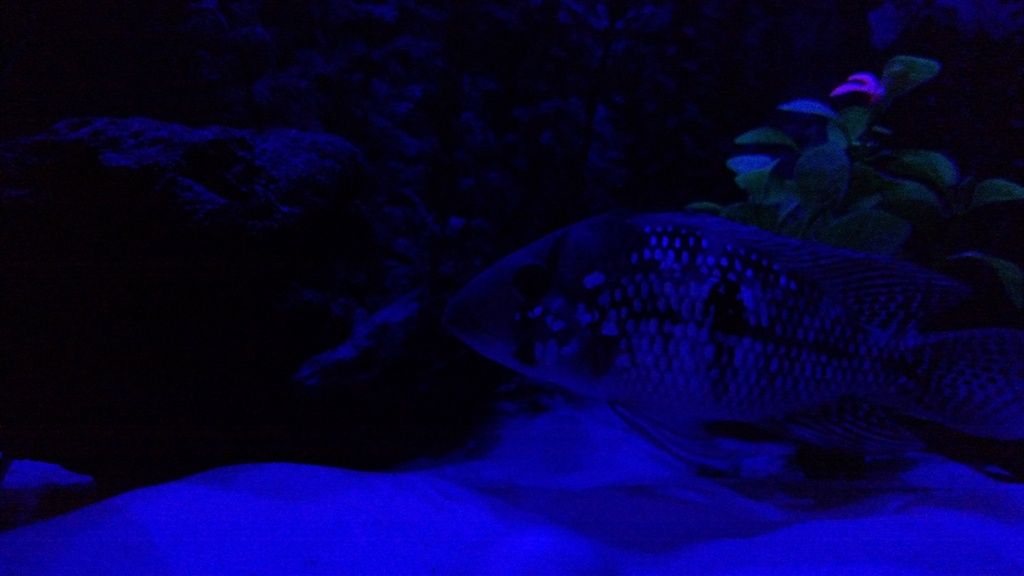 1 year 9 months ago
#410773
Please Log in to join the conversation.
benmcfadden

Moderator
Loose Lips Sink Ships
Posts: 12897
Thank you received: 878
Moderators:
Big-Ken
,
DRACO
Time to create page: 0.121 seconds