Survivalist
Firestorm8215

Visitor
Nina_W

Platinum Boarder
Waterchange Warrior
Posts: 7765
Thank you received: 345
Nina_W replied the topic: Re: Survivalist
SCoscarlover, what have you done to prepare? - I'm honestly curious, it seems interesting
During undergrad, every single archaeologist we ended up doing fieldwork with carried a last beer - wherever you go, there is something that can hurt you in such a way that you're doomed - like the parabuthus scorpion. Luckily, most dying scenarios grant you a couple of minutes, so obviously you need a last beer. At least, that's how they reasoned it.
5 years 8 months ago
#240795
Please Log in to join the conversation.
Matt

Platinum Boarder
Serrasalmus Rhombeus, any questions?
Posts: 4291
Thank you received: 151
Matt replied the topic: Re: Survivalist
HA, that's kinda funny, but also a good rationale. I guess it's something I've never given much if any thought to. If the worlds ending, well what could I possibly do to stop it, any why would I want to prolong living in it any longer than necessary?
---
cebosound wrote: Waterchange, Waterchange, waterchange... till your knuckles are bleeding.
My youtube page www.youtube.com/user/rwhp550?feature=mhee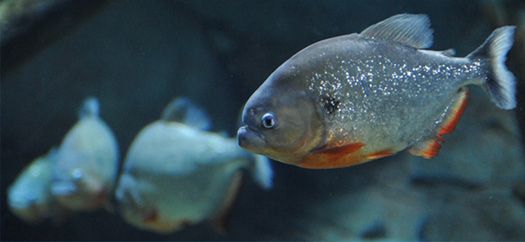 5 years 8 months ago
#240874
Please Log in to join the conversation.
Moderators:
Big-Ken
,
DRACO
Time to create page: 0.070 seconds