Aequidens Metae (Yellow Acara)
daddadoo7

Topic Author

User is blocked
Posts: 3036
Thank you received: 266
daddadoo7 created the topic: Aequidens Metae (Yellow Acara)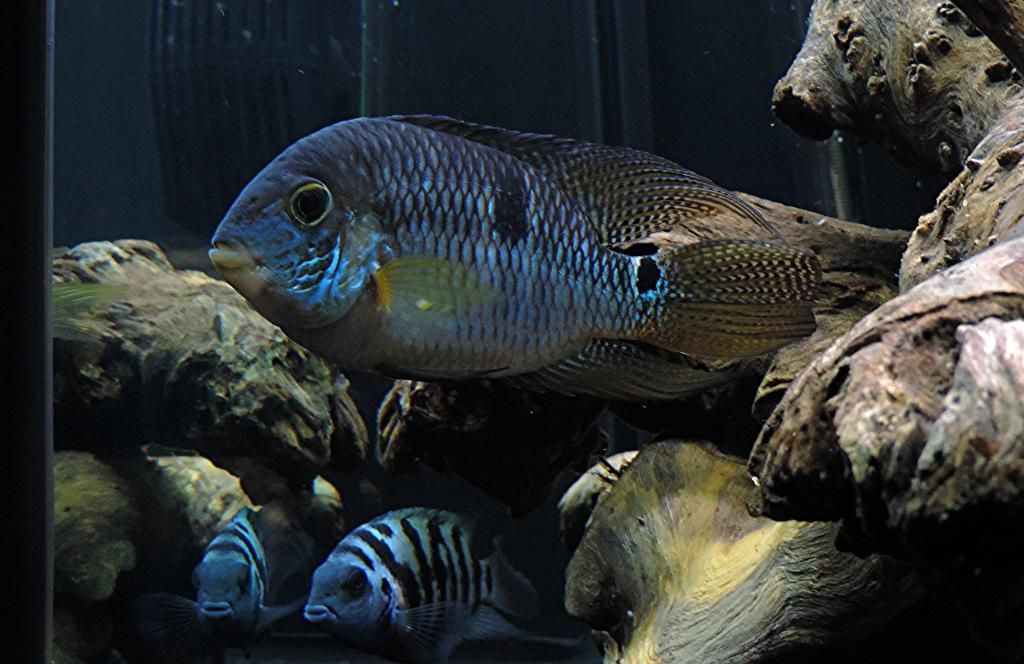 Aequidens Metae
South American
Size
5 to 6 inches. Males will get larger but females tend to get wider
Temp
81/82
Common Names
Yellow Acara, Twin Spot Flag Cichlid
Temperment
Peaceful to mildly aggressive
Diet
Omnivores. Will take most pellet foods along with spinach, peas, romaine lettuce, frozen foods, and freeze dried krill
Comments
(all info posted is about my fish only and the conditions which it is kept in, it is not generalized to all metae) Though most internet searches will tell you this fish is not picky mine however IS. Will only eat hikari sinking wafers but does love romaine lettuce, peas, FD krill and frozen foods. My metae is a great tank mate towards other cichlids and doesn't bother the smaller ones but was very aggressive towards silver dollars
Updated comments::
I would still state that this fish is mildly aggressive though it has taken a particular disdain towards my juvinile pearsei.
3 years 3 weeks ago
#399267
Last Edit: 2 years 11 months ago by
daddadoo7
.
The following user(s) said Thank You:
ernie
,
UNC-CH
Please Log in to join the conversation.
daddadoo7

Topic Author

User is blocked
Posts: 3036
Thank you received: 266
Time to create page: 0.110 seconds