Urgent help with oscar fins and holes on heads and bodies
Stalker

Topic Author

Junior Boarder
Posts: 100
Thank you received: 8
Stalker created the topic: Urgent help with oscar fins and holes on heads and bodies
I've been keeping my water quality extremely good and do approximately 200 gallons water changes weekly as there is a 25inch Giant gourami also in the tank.
A few month's ago I noticed white damaged marks on my oscars pectoral fins. I've quarantined my oscars all and treated them for fin rot. The marks never became any better. I've moved them back to my 317 gal US tank and added Aquarium salt to see if the marks is going to heal over time. The problem is that this bacteria or whatever it is, is spreading to their heads and bodies. Note that this in not HITH as it is exactly the same type of marking that started on their fins. The photo shows it on their heads. I can not photograph it on their fins as I haven't got closeup lenses.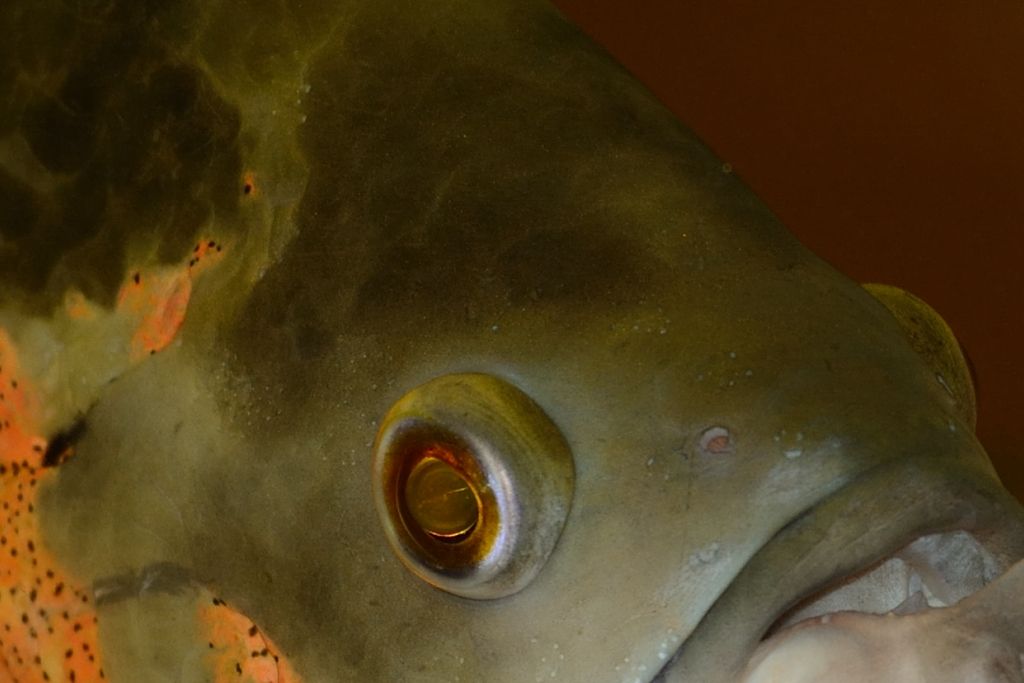 Please I need help to identify this bacteria or parasite that I can treat my oscars with the correct medication to heal them up.
The only fish that haven't got that is the Giant gourami.
2 years 9 months ago
#410265
Last edit: 2 years 9 months ago by
Stalker
.
Please Log in or Create an account to join the conversation.
OFL

Administrator
Founder of OFL
OFL replied the topic: Urgent help with oscar fins and holes on heads and bodies
Unfortunately it's not going to be as easy as looking at the Oscar and identifying the parasites or bacteria, the only way you will be able to do this is by taking a skin scrape and having it examined under a microscope. It's possible that your veterinarian could do this for you.

A friend of mine examines hedgehog poo under a microscope looking for parasites so it can be done with a half decent microscope so if you know anyone who has a microscope. Then of course you need to find out what these parasites or bacteria looks like.

Alternatively you could try treating the fish with a broad range external parasite cure and see if this helps. I don't suppose it would do any harm.
---
I may not always be right, but I am always the BOSS
2 years 9 months ago
#410273
Please Log in or Create an account to join the conversation.
Time to create page: 2.550 seconds